Sunway RE Capital Expands Student Accommodation Portfolio with New Acquisition of Freehold Purpose-Built Student Accommodation, Green Wood Court, in Southampton, UK
With 233 beds arranged as 217 non en-suites and 16 studios, Green Wood Court has achieved a 100% occupancy rate for the academic year 2022/2023
The freehold Purpose-Built Student Accommodation ("PBSA"), Green Wood Court, is located just a few minutes' walk from the University of Southampton's Highfield and Bolderwood campuses with established connection links to the UK and rest of Europe
Green Wood Court has undergone extensive refurbishments in 2018 and there are opportunities for asset enhancement initiatives to add new studios within the PBSA
University of Southampton is a global top 100 university and is also ranked one of the top 13 university in the UK, with a community of over 6,500 international students from 135 countries
Resilient, healthy demand for Green Wood Court by students of University of Southamptonwith limited supply of PBSAs in the area
Post-acquisition, Sunway RE Capital owns and manages a portfolio of 5 PBSA assets (AUM of £75 million) with over 800 beds spanning across key cities in the UK
Malaysia, Singapore, Feb 6, 2023 – (ACN Newswire via SEAPRWire.com) – Sunway RE Capital ("Sunway RE Capital"), a platform for international real estate investments of Sunway Group – one of Southeast Asia's leading conglomerates, is pleased to announce the expansion of its student accommodation portfolio with the acquisition of a new freehold PBSA, Green Wood Court, in Southampton, UK, through its established and sponsored private trust established in Singapore, Sunway Residence Trust II.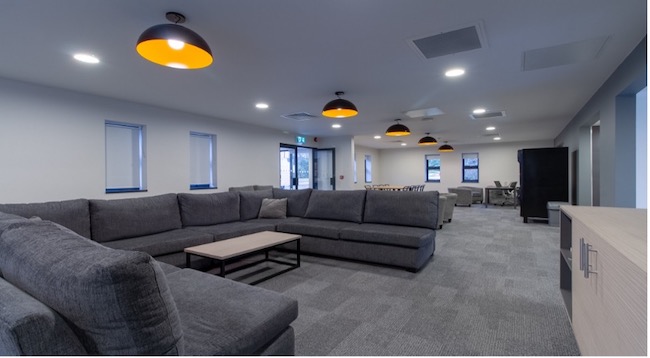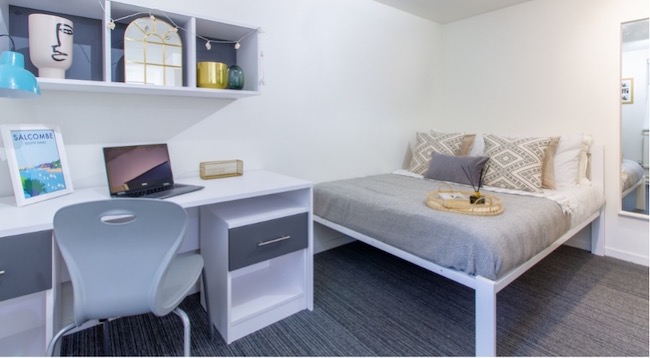 Strategically located with a few minutes' walk from the University of Southampton's Highfield and Bolderwood campuses, the 233-bed freehold PBSA, Green Wood Court, also has a bus stop situated directly in front of the property that facilitates ease of access to the rest of the University's halls and campuses, as well as established connection links to the UK and rest of Europe.
Green Wood Court has achieved a 100% occupancy rate for the academic year 2022/2023 and in 2018, Green Wood Court has been extensively refurbished with new carpets, bathrooms, showers, furniture, and fittings in 2018. Please see APPENDIX A of this press release for pictures of Green Wood Court.
There are opportunities for asset enhancement initiatives to add new studios within Green Wood Court and following the acquisition, Sunway RE Capital will be exploring its options to optimise the potential of this PBSA.
According to Universities and Colleges Admissions Service, universities in the UK are seeking to stabilise student numbers after a surge over the last two years amid the COVID pandemic. The trend is likely to continue in the coming years, as universities in the UK grapple with growing numbers of applications due to an increase in the number of 18-year-olds in the UK population. This is projected to continue for a decade, rising 2-3% almost every year with international student numbers growing as well.
Ranked as the 6th safest big city in the UK, the University of Southampton's campuses are located in prosperous and green areas of Southampton. A global top 100 university, the University of Southampton is also ranked as one of the top 13 university in the UK with a community of over 6,500 international students from 135 different countries.
Post-acquisition, Sunway RE Capital owns and manages a portfolio of 5 PBSA assets (AUM of £75 million) with over 800 beds spanning across key cities in the UK.
Sunway RE Capital Chief Executive Officer, Dr. Tan Kok Heng, said: "The demand for quality education overseas continues to see a steady rise post pandemic and the UK remains one of the most popular destination for overseas students in the world.
With its 100% occupancy rate and limited supply of PBSAs in the area, the acquisition of the 233-bed Green Wood Court in Southampton, UK, marks an attractive addition to our PBSA portfolio and it is consistent with our fund strategy to achieve steady and stable income streams, with potential value-added upside through active asset management and enhancement initiatives.
Building on this momentum and the strength of Sunway's track record and competencies, we aim to accelerate our efforts to scale up our platform to acquire additional yield accretive student accommodations in the UK, grow our AUM and extend our track record."
For more information on Sunway RE Capital, please visit: www.sunwayrecapital.com
About Sunway Group
Established in 1974, Sunway Group is one of Southeast Asia's leading conglomerates with 13 business divisions across more than 50 locations primarily in Asia. Our 16,000-strong team is committed to sustainable development and socio-economic progress through our diverse businesses including core interests in real estate, construction, education, healthcare, retail and hospitality.
Sunway is committed to advancing the United Nations Sustainable Development Goals and continues to align them with our Environmental, Social and Governance (ESG) targets as part of our corporate strategy and social responsibility towards driving the group's long-term success and deepening our commitment to nation-building.
Our three public-listed companies — Sunway Berhad, Sunway Construction Group Berhad, and Sunway REIT, with a combined market capitalisation of RM 15 billion — form a real-estate value chain that exemplifies socially responsible business practices. For more information, visit www.sunway.com.my.
About Sunway RE Capital Pte Ltd
Sunway RE Capital Pte Ltd invests in listed and unlisted funds established in Singapore. Sunway RE Capital's objective is to invest in real estate for recurring income along with a fund management platform. Its key investment focus is commercial properties and purpose-built student accommodation (PBSA) primarily in the United Kingdom. For more information, visit www.sunwayrecapital.com
Sunway RE Capital is also one of the sponsors of Elite Commercial REIT (ECR) which is listed in Singapore since February 2020 with a market capitalisation of £227 million. ECR is the first and only UK- Focused S-REIT which comprises 155 predominantly freehold quality commercial buildings ("Portfolio") located across the UK with an aggregate value of £517.7 million. The Portfolio has a total net internal area of approximately 3.9 million square feet and a total site area of approximately 72 hectares. For more information, visit www.elitecreit.com.
About Sunway Residence Trust II
Sunway Residence Trust II, sponsored by Sunway RE Capital Pte Ltd, is a private trust established in Singapore that aims to create a stable recurring income with potential growth in net asset value to its investors. This fund approaches its acquisition strategy by a two-level approach namely geographical allocation and diversification of the portfolio as well as micro location of the assets.
With the primary goal being acquisition of assets within the Russell Group Universities cities, the trust carefully examines potential assets and their occupancy demand prior to their acquisition decision. Standing with a current portfolio of £75 million valuation, 828 beds, and less than 5 years of average asset age, Sunway Residence Trust II currently owns assets such as Green Wood Court, Redvers Tower, The Colston, Centre Gate, and Mansion Point. For more information, visit https://sunwayrecapital.com/portfolio/sunway-residence-trust/.
Issued on behalf of Sunway RE Capital by 8PR Asia Pte Ltd.
Media Contact:
Mr. Alex TAN
Mobile: +65 9451 5252
Email: alex.tan@8prasia.com
Copyright 2023 ACN Newswire. All rights reserved. (via SEAPRWire)