Eisai Presents New Findings on Lecanemab's Investigational Subcutaneous Formulation and Modeling Simulation of ApoE4 Genotype on Aria-E Incidence at AAIC 2022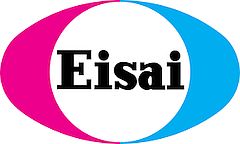 TOKYO and CAMBRIDGE, Mass., Aug 4, 2022 – (JCN Newswire via SEAPRWire.com) – Eisai Co., Ltd. and Biogen Inc. announced that Eisai presented new findings on a subcutaneous formulation of lecanemab (BAN2401) and the modeling simulation of the impact of ApoE4 genotype on the incidence of amyloid-related imaging abnormalities – edema/effusion (ARIA-E) – in subjects treated with lecanemab, an investigational anti-amyloid beta (Abeta) protofibril antibody for the treatment of mild cognitive impairment (MCI) due to Alzheimer's disease (AD) and mild AD (collectively known as early AD) with confirmed presence of amyloid pathology in the brain. The data were shared at the Alzheimer's Association International Conference (AAIC) in San Diego, CA.
Key Eisai presentations include:
Eisai Abstract #69438: Absolute Bioavailability of a Single, Fixed Subcutaneous Dose of Lecanemab in Healthy Subjects
This Phase 1 study was an open-label, parallel-group study conducted in healthy subjects: 30 subjects were randomized into a 10 mg/kg intravenous (IV) dose group and 29 subjects (5 of which were Japanese) were randomized into a single fixed 700mg SC dose group. The absolute bioavailability of lecanemab following a single SC injection was 49.7% (90% CI: 43.54 – 56.83). After SC dosing, the Cmax was observed 72 hours post-dose and was 4-fold lower compared to IV infusion, which reflects the relatively long absorption phase following SC dose administration compared with 1-hour IV infusion. Lecanemab's half-life (~7 days) was similar following SC and IV administrations. The incidence of adverse events was similar between SC and IV administrations. No positive results for neutralizing antibodies (NAb) were recorded in this study. Lecanemab PK for the 5 Japanese subjects was similar to that of the non-Japanese subjects following a single subcutaneous dose administration.
Eisai Abstract #69429: Subcutaneous Dose Selection of Lecanemab for Treatment of Subjects with Early Alzheimer's Disease
In this analysis, modeling and simulation was conducted to evaluate the equivalence of a fixed weekly SC dose to a body weight-based 10 mg/kg IV bi-weekly dose with regard to lecanemab exposure. The analysis showed that a fixed lecanemab SC dose of 720 mg administered weekly may potentially result in comparable exposure (AUC) and efficacy as measured by reduction in amyloid PET SUVr to 10mg/kg IV dose administered bi-weekly. The exposure-response model is based on the established correlation between ARIA-E and Cmax. SC lecanemab dose is predicted to have a lower incidence of ARIA-E compared to IV lecanemab due to lower Cmax following SC administration.
Eisai Virtual Developing Topics Presentation Abstract #69402 / Session VDT-4-29: Modeled Impact of ApoE4 Genotype on ARIA-E Incidence in Patients Treated with Lecanemab
In this analysis, the results of the Phase 2 (Study 201) core study were used to explore the effect of ApoE4 genotype on ARIA-E incidence by modeling and simulation. The model predictions were compared to the ARIA-E incidence observed in subjects newly initiated on lecanemab 10 mg/kg bi- weekly in the Phase 2 (Study 201) open-label long-term study (OLE study). The effect of the ApoE4 genotype was analyzed in the exposure-ARIA-E model with three categorical covariates (homozygous carriers, heterozygous carriers, and noncarriers) using the results of the Phase 2 (Study 201) core study. ApoE4 genotype (homozygous) was a significant covariate in the exposure-ARIA-E model, and the incidence of ARIA-E correlated best with Cmax at steady state. On the other hand, there was no statistically significant difference in ARIA-E incidence between ApoE4 noncarriers and heterozygous carriers. The predicted incidence of ARIA-E when lecanemab was dosed at 10 mg/kg bi-weekly was 22.5% in ApoE4 homozygous carriers, 6.8% in heterozygous carriers, and 5.4% in ApoE4 noncarriers. In the OLE study, the incidence of ARIA-E observed in ApoE4 homozygotes newly initiated on lecanemab 10 mg/kg bi-weekly treatment was 25% (1 out of 4), comparable to the model prediction of 22.5%. Amyloid-related imaging abnormalities (ARIA) are an adverse event associated with amyloid-lowering therapies, and it is important to monitor for and manage during treatment.
"In an effort to simplify the patient journey and fulfill our human health care mission, Eisai is developing a subcutaneous formulation of lecanemab that patients may be able to use at home," said Michael Irizarry, M.D., Senior Vice President, Deputy Chief Clinical Officer, Alzheimer's Disease and Brain Health, Eisai Inc. "The new data Eisai presented today about the bioavailability of subcutaneous dosing, and comparability with intravenous dosing, was used by Eisai to define the appropriate subcutaneous dosing that is currently being tested in the Phase 3 Clarity AD open-label extension. In addition, Eisai has expanded on the previous modeling that explored the effect of the ApoE4 genotype on ARIA-E to further our understanding of patient populations who are most impacted by ARIA-E in the lecanemab clinical trials. The modeling will be updated with data from Eisai's Phase 3 Clarity AD confirmatory study reading out in fall 2022."
"We will continue to inform the treatment of patients with Alzheimer's disease and further our development of new therapies," said Dominic Walsh, Head of Neurodegenerative Research Unit at Biogen. "Subcutaneous administration may provide a convenient option for patients and their caregivers in the future, and we look forward to a continued co-development with Eisai on this formulation."
On July 5, 2022, Eisai announced the U.S. Food and Drug Administration (FDA) accepted the Biologics License Application (BLA) for lecanemab under the accelerated approval pathway and was granted priority review, with a Prescription Drug User Fee Act (PDUFA) action date of January 6, 2023. The readout of the primary endpoint data of Clarity AD will occur in the fall of 2022. The FDA has agreed that the results of Clarity AD when completed, can serve as the confirmatory study to verify the clinical benefit of lecanemab.
This release discusses investigational uses of an agent in development and is not intended to convey conclusions about efficacy or safety. There is no guarantee that such an investigational agent will successfully complete clinical development or gain health authority approval.
For more information, visit www.eisai.com/news/2022/pdf/enews202260pdf.pdf.
Copyright 2022 JCN Newswire. All rights reserved. (via SEAPRWire)