LENVIMA (lenvatinib) Plus KEYTRUDA (pembrolizumab) Demonstrates Long-Term, Durable Survival Benefit Versus Sunitinib as First-Line Treatment for Patients With Advanced Renal Cell Carcinoma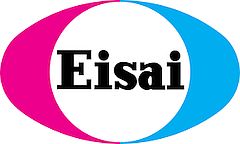 TOKYO, May 26, 2023 – (JCN Newswire via SEAPRWire.com) – Eisai and Merck & Co., Inc., Rahway, NJ, USA (known as MSD outside of the United States and Canada) today announced data from the final pre-specified overall survival (OS) analysis of the pivotal Phase 3 CLEAR (Study 307)/KEYNOTE-581 trial investigating LENVIMA, the orally available multiple receptor tyrosine kinase inhibitor discovered by Eisai, plus KEYTRUDA, Merck's anti-PD-1 therapy, for the first-line treatment of patients with advanced renal cell carcinoma (RCC). These data will be presented on Monday, June 5 at 11:54 a.m. Central Daylight Time during an oral abstract session at the 2023 American Society of Clinical Oncology (ASCO) Annual Meeting (Abstract #4502).
After four years of follow-up, LENVIMA plus KEYTRUDA maintained a clinically meaningful OS benefit versus sunitinib, reducing the risk of death by 21% (HR=0.79 [95% CI, 0.63-0.99]). The 24- and 36-month estimated OS rates were 80.4% and 66.4% for LENVIMA plus KEYTRUDA versus 69.6% and 60.2% for sunitinib, respectively. Results from the final pre-specified OS analysis were consistent with the superior results versus sunitinib from the primary OS analysis of the CLEAR/KEYNOTE-581 trial.
Additionally, LENVIMA plus KEYTRUDA reduced the risk of disease progression or death by 53% (HR=0.47 [95% CI, 0.38-0.57]), with a median progression-free survival (PFS) of 23.9 months (95% CI, 20.8-27.7) for LENVIMA plus KEYTRUDA versus 9.2 months (95% CI, 6.0-11.0) for sunitinib; the objective response rate (ORR) was 71.3% (95% CI, 66.6-76.0) with a complete response (CR) rate of 18.3% for LENVIMA plus KEYTRUDA versus an ORR of 36.7% (95% CI, 31.7-41.7) with a CR rate of 4.8% for sunitinib.
There were no new safety signals and the safety profile at the final OS analysis was consistent with the primary analysis. Grade ≥3 treatment-related adverse events (TRAE) occurred in 74.1% of patients who received LENVIMA plus KEYTRUDA versus 60.3% of patients who received sunitinib. The six most common TRAEs of any grade of patients in the LENVIMA plus KEYTRUDA arm were diarrhea (56.0%), hypertension (54.3%), hypothyroidism (44.9%), decreased appetite (35.5%), fatigue (34.1%) and stomatitis (32.7%). In the sunitinib arm, the six most common TRAEs of any grade were diarrhea (45.3%), hypertension (40.3%), stomatitis (37.4%), palmar-plantar erythrodysesthesia (36.2%), fatigue (32.9%) and nausea (28.2%).
"LENVIMA plus KEYTRUDA continues to demonstrate durable clinical benefit as a first-line treatment for patients with advanced renal cell carcinoma, as shown by the clinically meaningful improvement in overall survival sustained with four years of follow up," said Dr. Thomas Hutson, DO, Pharm.D., FACP, Director of the Urologic Oncology Program and Co-chair of the Urologic Cancer Research and Treatment Center, Texas Oncology at Baylor Sammons Cancer Center. "Furthermore, these data also showed clinically meaningful improvements in median PFS and ORR compared to sunitinib. These findings reinforce the important role of LENVIMA plus KEYTRUDA as a first-line standard of care treatment option for patients with advanced renal cell carcinoma."
"Long-term follow up data from the CLEAR/KEYNOTE-581 trial show the responses to first-line use of KEYTRUDA plus LENVIMA were durable for many of these patients," said Dr. Gregory Lubiniecki, Vice President, Global Clinical Development, Merck Research Laboratories. "Through our joint clinical development program with Eisai, we're continuing to advance our research evaluating KEYTRUDA plus LENVIMA for other challenging cancers as we strive to help even more patients."
"At the final pre-specified analysis, LENVIMA plus KEYTRUDA continued to demonstrate clinically meaningful efficacy across PFS, ORR and OS, providing patients and their physicians with new information about treating people living with advanced renal cell carcinoma," said Corina Dutcus, M.D., Senior Vice President, Clinical Development, Oncology at Eisai Inc. "These results are a testament to our steadfast commitment to people living with advanced cancers, and we are grateful for the support from the patients, families and healthcare provider community for their participation in this research."
LENVIMA plus KEYTRUDA is approved in the U.S., the EU, Japan and other countries for the treatment of advanced RCC and certain types of advanced endometrial carcinoma. Lenvatinib is marketed as KISPLYX for advanced RCC in the EU. Eisai and Merck are studying the LENVIMA plus KEYTRUDA combination through the LEAP (LEnvatinib And Pembrolizumab) clinical program in various tumor types, including but not limited to endometrial carcinoma, hepatocellular carcinoma, non-small cell lung cancer, RCC, head and neck cancer, gastric cancer and esophageal cancer across multiple clinical trials.
For more information, visit www.eisai.com/news/2023/news202339.html.
Eisai Co., Ltd.
Public Relations:
+81-(0)3-3817-5120
Investor Relations:
+81-(0) 3-3817-5122
Merck & Co., Inc., Rahway, NJ, USA
Media Relations
Julie Cunningham: +1-(617) 519-6264
John Infanti: +1-(609) 500-4714
Investor Relations
Peter Dannenbaum: +1-(732) 594-1579
Damini Chokshi: +1-(732) 594-1577
Copyright 2023 JCN Newswire. All rights reserved. (via SEAPRWire)