Empowering R&D in Special Diseases, "Next Generation" CRO Company TriApex Completes Series C with Hundreds of Millions of CNY, Led by Legend Capital

HONG KONG, May 4, 2023 – (ACN Newswire via SEAPRWire.com) – TriApex Laboratories Co., Ltd (hereinafter referred to as "TriApex") recently announced the completion of its Series C financing round, which was led by Legend Capital. This funding milestone will help TriApex continue to lead in the field of special diseases and devote itself to providing non-clinical data with more clinical value, accelerating the international expansion of integrated R&D services from early drug discovery through final product approval in ophthalmology, central nervous system (CNS) and metabolic disease drugs.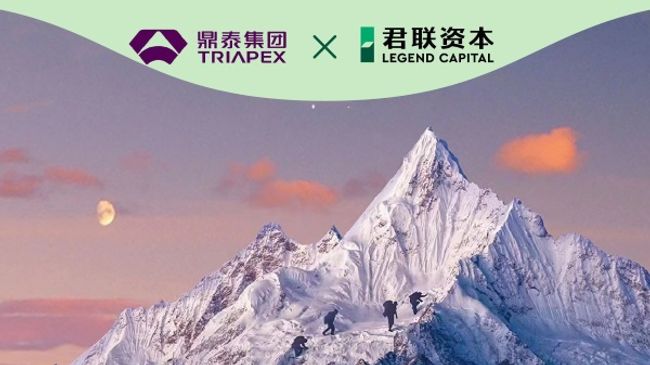 Founded in 2008, with the mission of focusing on scientific evaluation, promoting innovation and transformation, and improving the quality of life, TriApex is headquartered in Nanjing and has set up subsidiaries in Nanjing, Kunming, Shanghai, Chengdu and Hainan. TriApex's customers include many leading pharmaceutical and biotech companies located in China, Europe, and the US. Clients recognize TriApex's unique industry leadership in developing advanced in-vivo disease models, focusing on animal welfare and AAALAC certification, extensive lab analysis and testing capabilities as well as extensive scientific and regulatory resources to translate preclinical success into the clinic.
TriApex currently leverages its core non-clinical research business to open up the entire industrial chain horizontally. It has formed three business segments of disease model and pharmacodynamics research, pharmaceutical policy strategy and safety assessment, and clinical and laboratory services, and provides integrated R&D development services for global pharmaceutical companies and scientific research institutions with a high-quality and stable lab animal supply chain.
ZHANG Xuefeng, CEO of TriApex, stated: "We are very honored to be recognized by our investors. TriAPex will continue to strengthen the restructuring of resources, deepen the understanding of disease biology mechanisms and translational medicine, focus on scientific evaluation, and improve the quality of life. At the same time, we will also continue to enhance our international competitiveness and promote innovation and transformation by building a healthy development ecosystem of biomedicine with new drug R&D companies and related parties."
Hank ZHOU, Co-Chief Investment Officer of Legend Capital, stated: "It is a great honor to participate in the business of TriApex, and I would like to extend my gratitude to the team and existing investors and shareholders of the company for their support and recognition of Legend Capital. Legend Capital has systematically invested in the field of life sciences for a long time, focusing on the link of industrial resources and emphasizing professional empowerment. With focusing on the one-stop CRO service in innovative drugs such as CGT (Cell Therapy and Gene Therapy), TriApex has an excellent reputation in the CRO field of preclinical drug evaluation in China and has been widely recognized by customers worldwide. TriApex has a professional and dedicated team with lofty career pursuits and is committed to providing high-quality service. We look forward to TriApex becoming a next-generation CRO service organization with global influence in future development."
About Legend Capital
Founded in 2001, Legend Capital is a leading VC&PE investor focusing on the early-stage and growth-stage opportunities in China, with offices across Beijing, Shanghai, Shenzhen, Hong Kong, and Seoul, Korea.
It currently manages USD and RMB funds of over US$10 billion in commitments, and has invested in around 600 companies, covering technology, healthcare, consumer, enterprise service and intelligent manufacturing sectors. Rooted in China, Legend Capital participated in the rise of many world-leading companies by solid investment coverage and systematic post-investment value-add. Over the years, Legend Capital has also become a widely recognized name in bridging key resources in China and overseas through cross-border activities, and a valuable partner to Chinese and overseas investors.
Legend Capital values long-term sustainable investment and incorporates ESG into its long-term development strategy. As a UNPRI signatory since November 2019, Legend Capital is among the first group of top VC/PE firms in China to join the initiative.
For more information, please visit www.legendcapital.com.cn/index_en.aspx and follow us on LinkedIn @Legend Capital ( https://www.linkedin.com/company/legend-capital ).
Copyright 2023 ACN Newswire. All rights reserved. (via SEAPRWire)