Hypebeast debuted Hypegolf Invitational Presented by Callaway in Korea and presented BRED Abu Dhabi in Yas Island

HONG KONG, May 9, 2023 – (ACN Newswire via SEAPRWire.com) – Hypebeast Limited (HKSE: 00150, "Hypebeast" or the "Company"), a leading global platform for contemporary culture and lifestyle, has hosted Hypegolf Invitational Presented by Callaway in Korea on April 24, and presented BRED Abu Dhabi's debut festival on the city's Yas Island on April 26. The events offered Hypebeat's global online community a line-up of highly-curated and educational programs, featuring unexpected showcases and activation for a fully immersive cultural experience.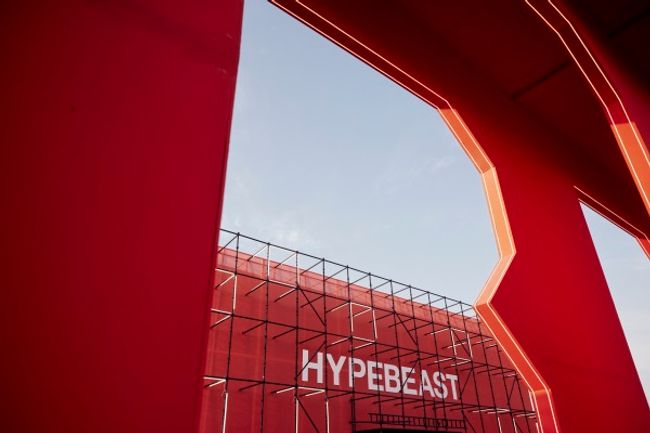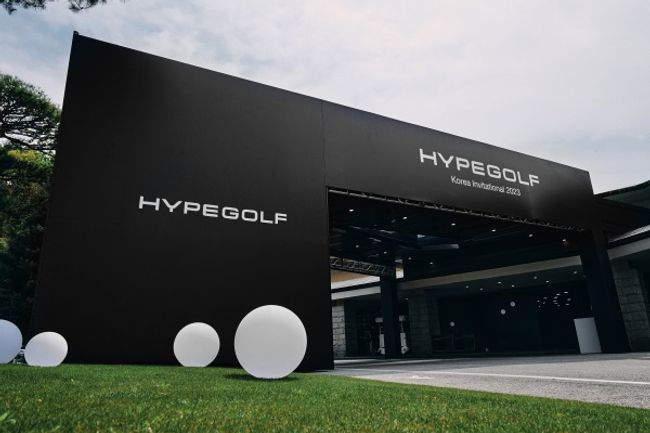 Re-imagining golf culture with a fresh take, the first-ever Hypegolf Invitational presented by Callaway made its debut in Korea on April 24 at the prestigious Ildong Lake GC, Pocheon. From artists, creatives, musicians, to professionals, golfers of all experience levels came together to enjoy the full-day event that blended style, interactive installations, friendly matches, DJ performances and culinary experiences. Along the breathtaking 18 holes at Ildong Lake GC was an impressive lineup of installations, including high performance luxury SUV displays, hands-on demos of electric bicycles, first-hand experiences of the latest model of golf simulator and more. Friendly matches, such as the longest drive, closest to pin, hole in one and best dressed contest spurred a competitive and fun atmosphere. Music and food played a vital role in the event, as non-golfers were also invited to partake in the festivities. AOMG's DJ Collective AOMIX, the leading Hip-hop and R&B record label in Korea, curated a lineup of DJs to spin at the event, and a wide variety of food and beverage trucks were available to ensure players had everything to recharge and refuel.
BRED Abu Dhabi, presented by Hypebeast, debuted a five-day festival on the city's Yas Island from April 26 to April 30. In celebration of all things neo-culture, the festival brought music, fashion, art, food, culture, sports, and gaming to the forefront with an exclusive space presented by Hypebeast. Inspired by the layout of a basketball court, the Hypebeast space includes an exhibition that revisited some of the most iconic creative collabs as well as an HBX space showcasing the likes of PLEASURES, Filling Pieces and Mallet who presented UAE-exclusive products. Hypebeans delivered two special flavors exclusive to the festival and wind-down lounge area. With DJs providing the soundtrack throughout the event, the panel talks with leading figures in the industry, film screenings, and immersive legacy experiences brought an intimate experience of all things art, creativity and fashion in physical form.
For images, please download here
https://www.dropbox.com/sh/xeajojen022mhrc/AADcfhXS_biR0NVWtGrL50Gfa?dl=0
About Hypebeast Ltd.
Hypebeast is a leading global platform for contemporary culture and lifestyle, and a premier destination for editorially-driven news and commerce. Founded in 2005, it became a publicly listed media company in 2016, and today boasts a global readership across North America, Asia Pacific, Europe and more. The Group has expanded its publishing brands to a wider scope, encompassing Hypebeast and its multiple content distribution platforms, creative agency Hypemaker, and e-commerce and retail platform HBX. For more information, visit https://hypebeast.ltd.
About Hypegolf
Hypegolf is a community at the intersection of creatives, athletes and golf. Combining style and youth culture with sporting and social elements, modern-day golfers of all levels of experience come together to enjoy the sport in their own ways. For more information, visit https://hypebeast.com/tags/hypegolf/.
About HBX
HBX is a global e-commerce platform and retail destination carrying over 250 curated brands from both established and up-and-coming menswear, womenswear and lifestyle labels. HBX focuses on delivering the latest, trend-setting fashion, accessories, shoes, home and lifestyle goods to its customers, curating a truly global and exciting assortment at the leading edge of culture. With the HBX e-commerce platform shipping to over 80 markets worldwide, it has retail stores in New York and Hong Kong. For more information, visit https://hbx.com.
Copyright 2023 ACN Newswire. All rights reserved. (via SEAPRWire)